The event centre of the International Fredener Musiktage.
Freden (Leine) – Bergstraße 6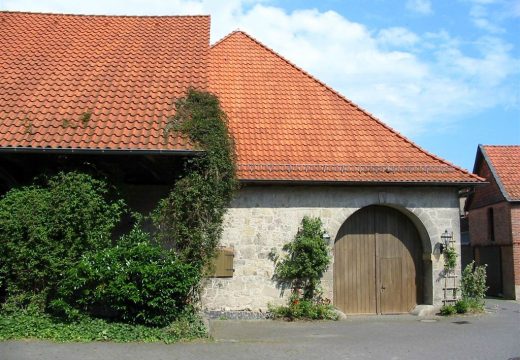 In 1989, citizens of Freden joined together to form the "Förderverein Zehntscheune" (Association for the Promotion of the Tithe Barn) in order to renovate the interior and exterior of the historic tithe barn building, which was built in 1739. Today it provides the necessary conditions for cultural activities of all kinds: Seating for about 300 people, a stage, lighting and sound systems. With its thick fieldstone walls and open roof truss, the Zehntscheune offers a unique atmosphere for art exhibitions, poetry readings, theatre performances, oldie nights, cabaret markets, big band concerts and even the International Freden Music Days, which the Förderverein Zehntscheune founded in 1991 together with the two musicians Utz Köster and Adrian Adlam. In 1996, the Internationale Fredener Musiktage e.V. developed out of the Förderverein and has since been the festival's legal entity as an independent association. From the beginning, the Zehntscheune has been the event centre of the International Freden Music Days.